My paintings in the "Visual Insights into Life's Beauty" series celebrate how we choose to honor life with our words.
About the Artist
Martina Sestakova is a native of the Czech Republic and the owner at RADOST (est. 2016). The name of her company means 'joy' in Czech. Martina holds a BFA in Communication from the University of Maryland (MD) and an MFA in Fashion Design from the Academy of Arts University (CA).   Martina engages in three areas of creative exploration: textile design, painting, and art education. As a textile designer, Martina invokes short stories from life experiences, which then inspire her paintings turned into textiles. She gives specific names to the fabrics as they are visual manifestations of actual moments. Her scarves have been featured on Voice of America, at the Smithsonian American Art Museum (DC), the American Horticultural Society (VA), the National Czech and Slovak Museum and Library (IO), and an array of shops across the United States. Martina's design practice intertwines with her paintings in watercolors on yupo. In the series, "Visual Insights into Life's Beauty," she communicates words and their associated emotions through colors, shapes, and textures. Her artworks have been exhibited at venues, such as the BlackRock Center for the Arts (MD), Adah Rose Gallery (MD), Art Works Gallery (VA), Latela Curatorial (DC), and Emerge Gallery (NY). Martina has co-curated three exhibitions at the Adah Rose Gallery. She is a board member of Montgomery Art Association and a member of Capitol Hill Art League and Washington Water Color Association. As an art educator, Martina connects with her students through exploratory workshops. Her healthcare background allows her to share her elder care expertise in art classes in independent and assisted living communities. Martina brings creative projects to communities with limited access to the arts, such as individuals in correctional institutions and non-English speaking communities. She offers online art sessions through her small business. Martina Sestakova resides in Kensington, MD.
Artist's Statement
My paintings in the "Visual Insights into Life's Beauty" series celebrate life and how we choose to honor it with our words. Words are powerful expressions of the human experience. Words are transcendent – building bridges between color, shape, and texture and telling stories that translate into all languages. Poetry, literature, and words inspire my artworks. When words move me, I close my eyes and let my intuition drive my creativity, helping me to discover how a word or several words look and feel. I use vibrant colors to form shapes and create texture by dabbing materials into the surface or by removing paint. Meditation allows me to physically pause and process my mind's movements to capture them intuitively with a brush in hand. The small format of my paintings prompts the viewer to lean into a colorful world – creating a sense of intimacy. Abstract art, just like language, offers endless opportunities for self-discovery and connection. Working in watercolors and acrylics on yupo – a non-absorbent medium – fascinates me. It's like the most exciting chemistry class I have ever taken turned into pure delight in my studio. Exploring the relationship between my paints, brush, and water brings me joy. Water evaporation on yupo affects textures and color brightness. On any given day, you may find me creating in a cold studio to extend the drying process or in my garden in bright light watching water disappear before my eyes. These aspects of the painting process bring me back to the power of our words: sometimes they note fleeting moments, other times they stick with us for years.
Featured Work
Photos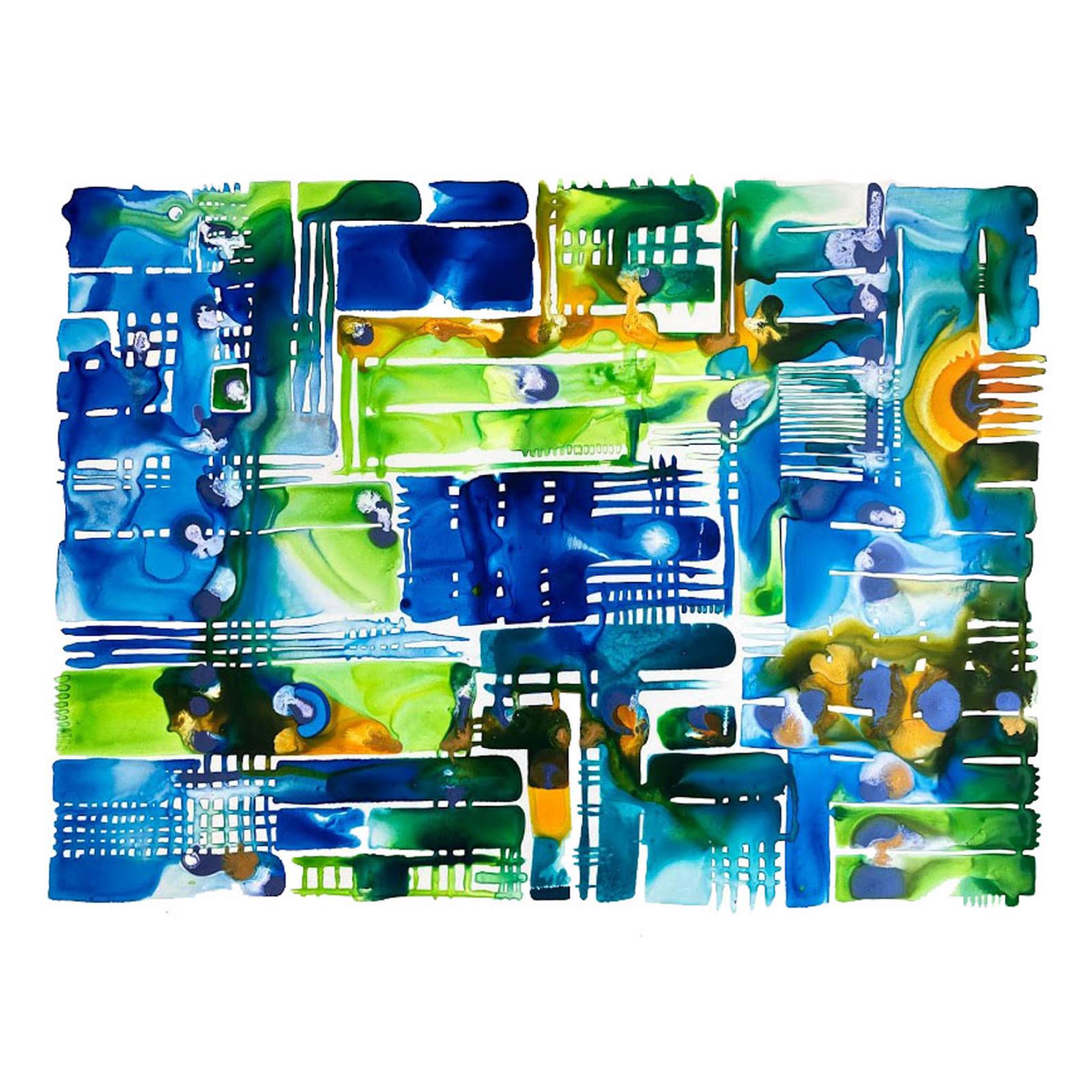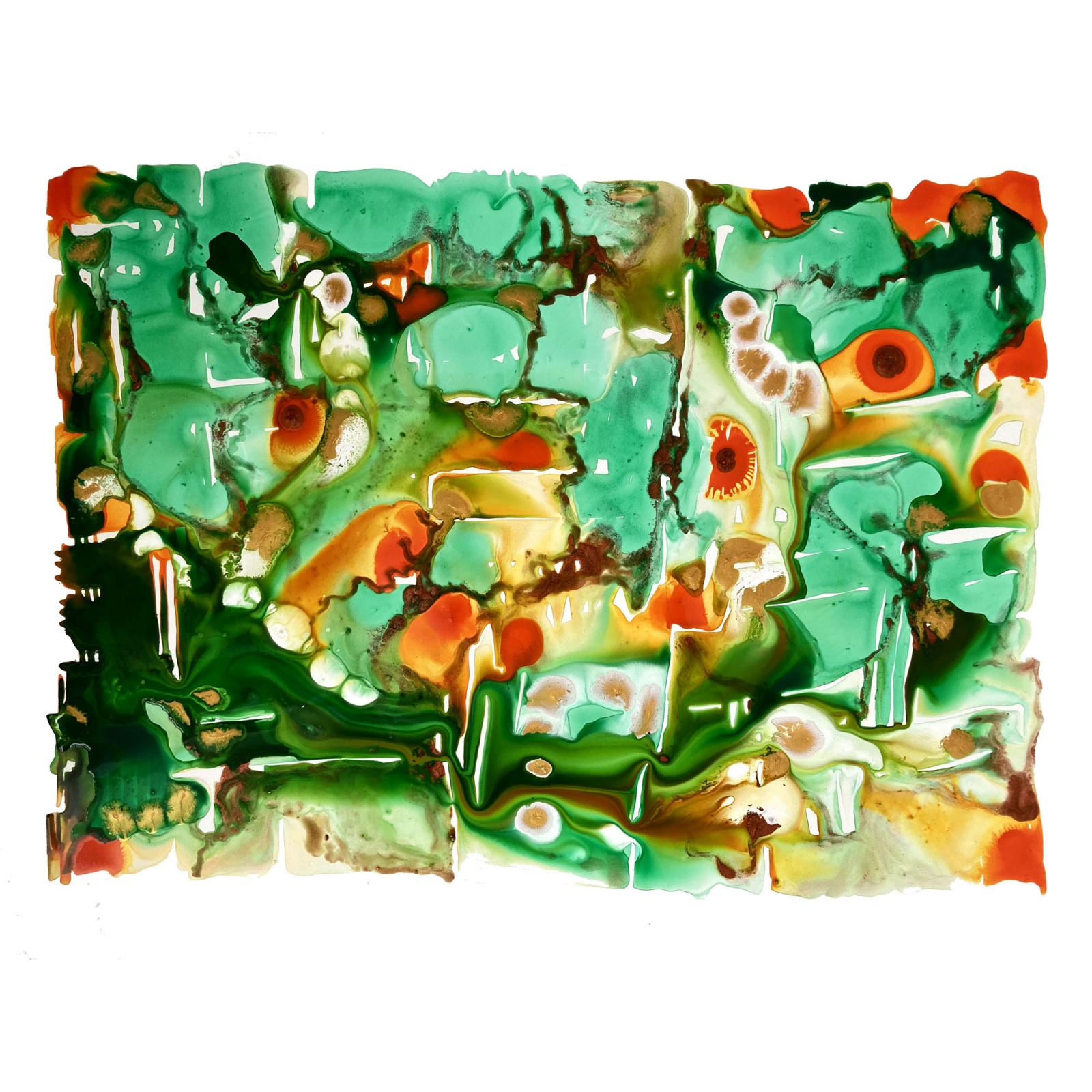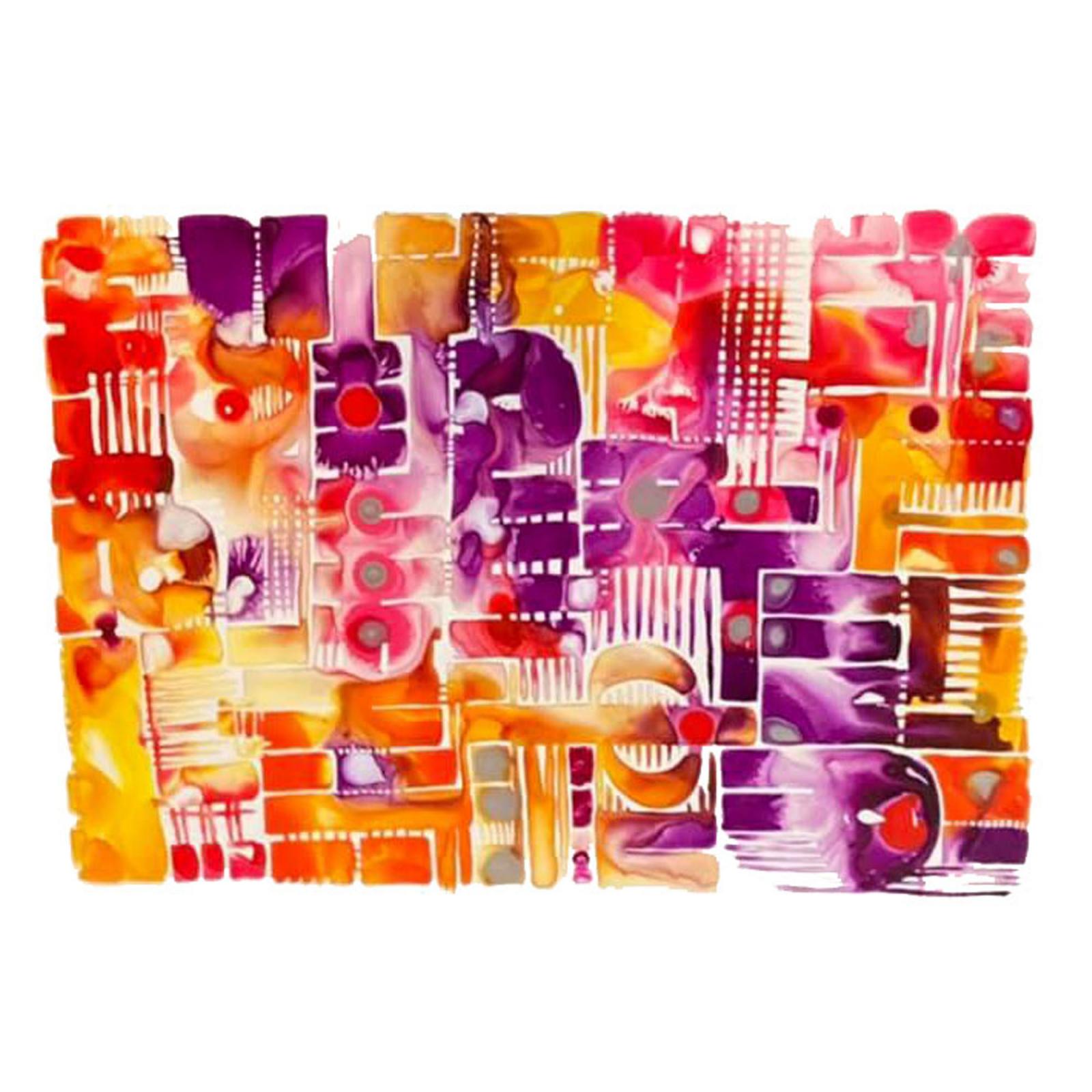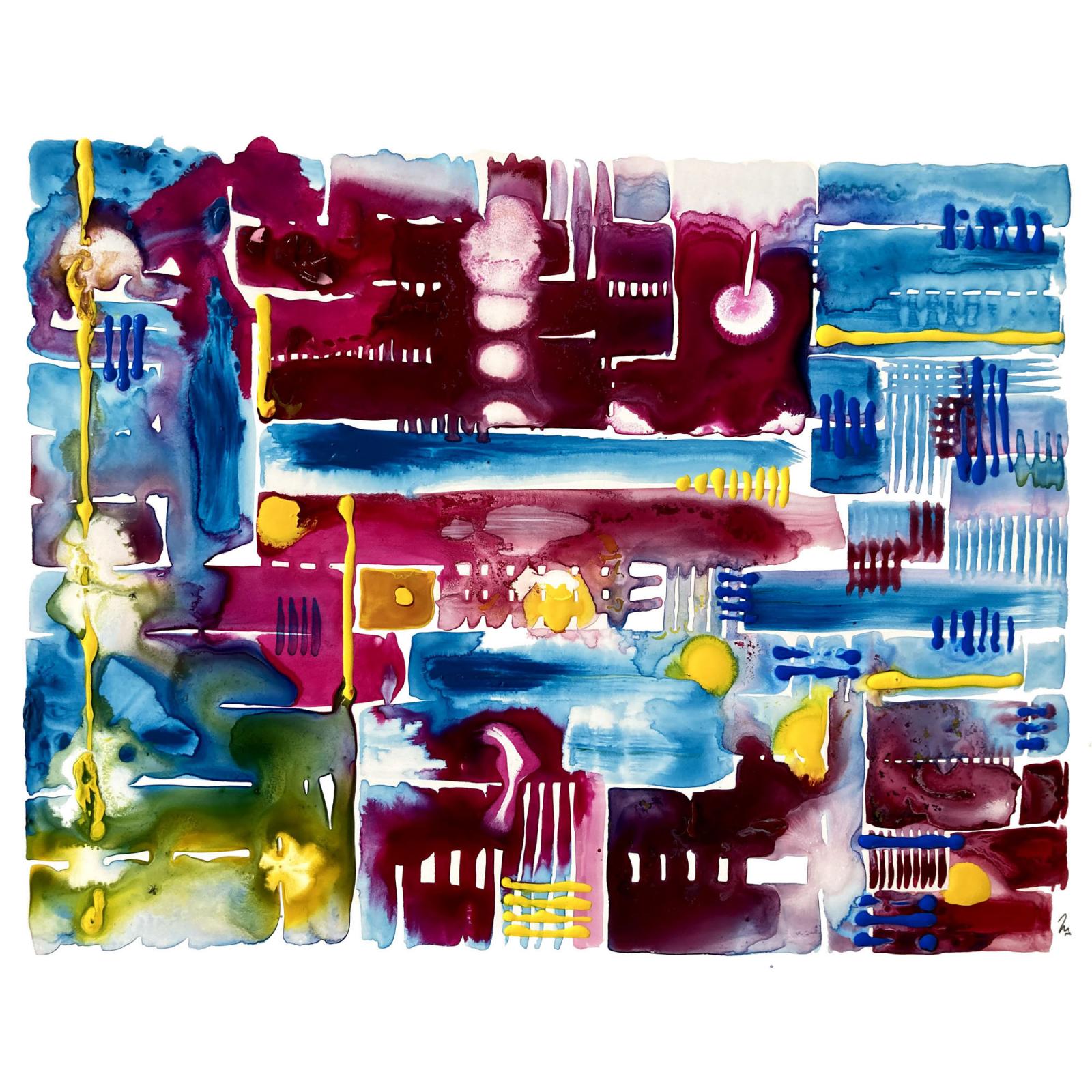 Booking
Booking Price: < $500