I am inspired by beauty, and I paint because it is adventurous and optimistic. I have always loved diving into the unknown, and I do that with every new painting and every stroke. The process of discovery and creation brings me joy, and my goal is to create works that do the same for others. When I succeed in creating art that opens the heart and soothes the soul, I feel greatly honored to be a part of a process that allows us to be more receptive and accepting of our differences, creating a bridge to new connections through our commonalities.
About the Artist
Patrice Drago is an abstract and non-objective artist, working mostly in acrylic and mixed media. Originally from New York, she has lived up and down the East Coast from Maine to Florida, and is now residing in Annapolis, Maryland. She's been creating art in various forms all her life. Her artistic roots are in abstract expression since grade school, progressing to painting on sheets hung from the ceiling in high school. She has worked in all 2D media and continuously explores new techniques that will help her fully express her vision of the urban environment and the natural world. Her work is in private and corporate collections in the US and Europe. She has worked on public art projects, tactical urbanism, and corporate commissions. Her involvement in the art community is multi-faceted, serving on the Board of Directors for the Maryland Federation of Art (MFA), blogging for Visit Annapolis and Anne Arundel County, and she writes the monthly gallery column for the Annapolis Capital Gazette.

PATRICE DRAGO website Patrice Drago Fine Art website PATRICE DRAGO website Gallery of Patrice Drago's Paintings PATRICE DRAGO website About Patrice Drago
Artist's Statement
I paint in a variety of styles, working in acrylic and mixed media on canvas and paper. My abstract, non-objective work flows back and forth between lyrical abstract expression, minimalism, and color field. Vibrant colors and energetic designs move my soul and serve as my primary inspiration, and the result is an underlying theme of sharp contrast and lightness of spirit. My small mixed media works are contemporary abstractions and montages that create their own little worlds. I create my large, energetic works with the continuous back and forth of addition and subtraction using stencils, scraping tools, texture mediums, hand-made paper, and spray paint. While I start with the color and general composition in mind, I let the painting lead me through to the end. I balance the excitement and physicality required for those works with the zen and meditative process of creating smaller abstractions of animals and the natural world. My urban environment abstractions are inspired by my love of the city and its hard, geometric lines in contrast to the soft lines and mutable edges in the natural world.
Featured Work
Photos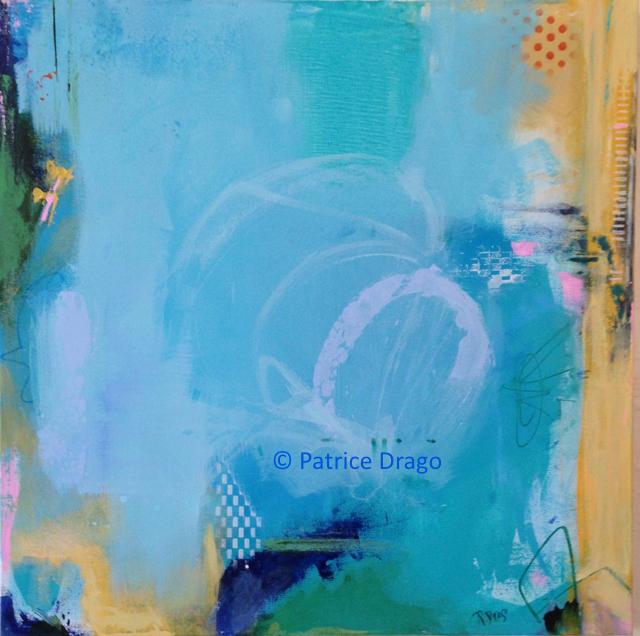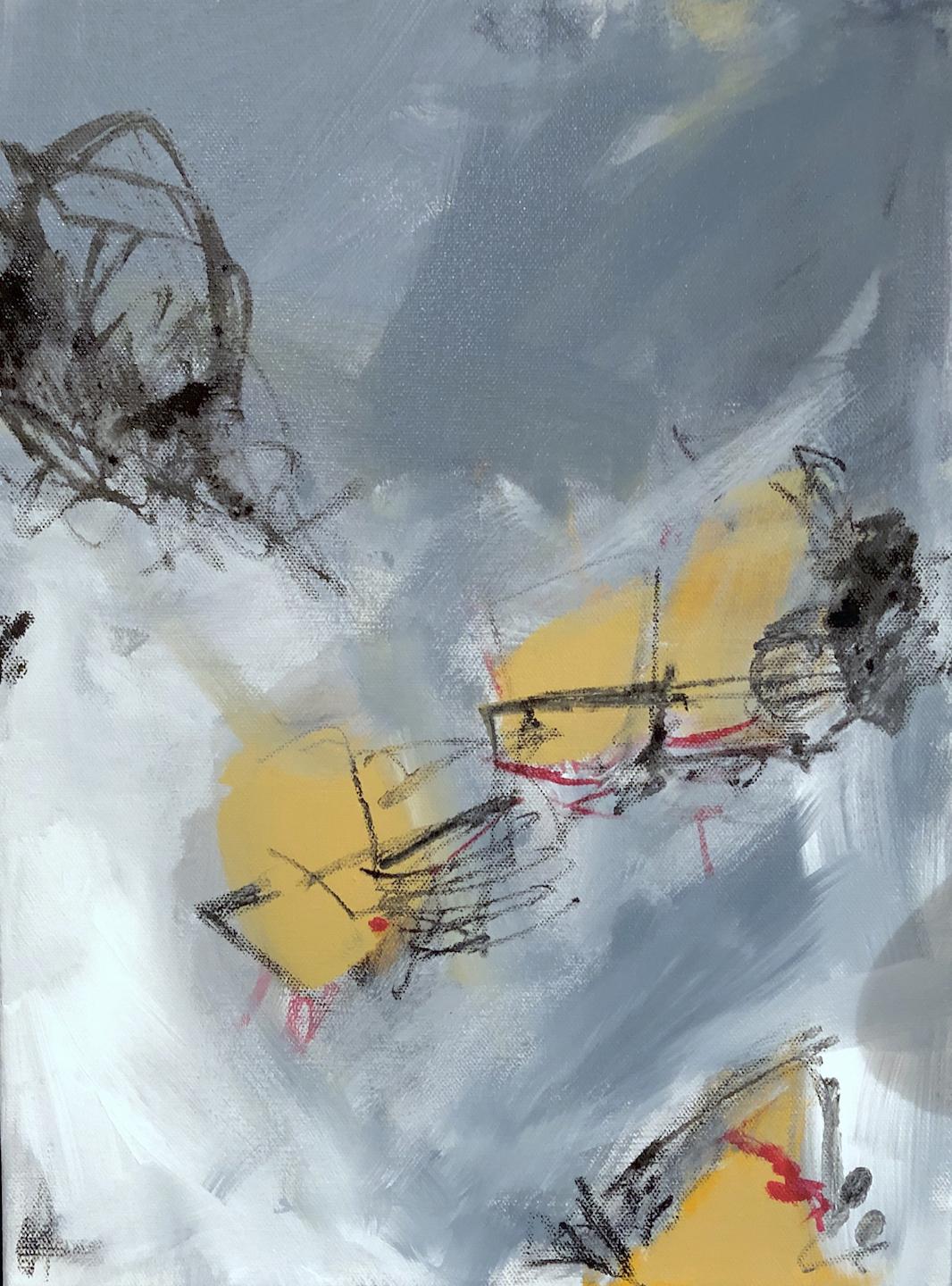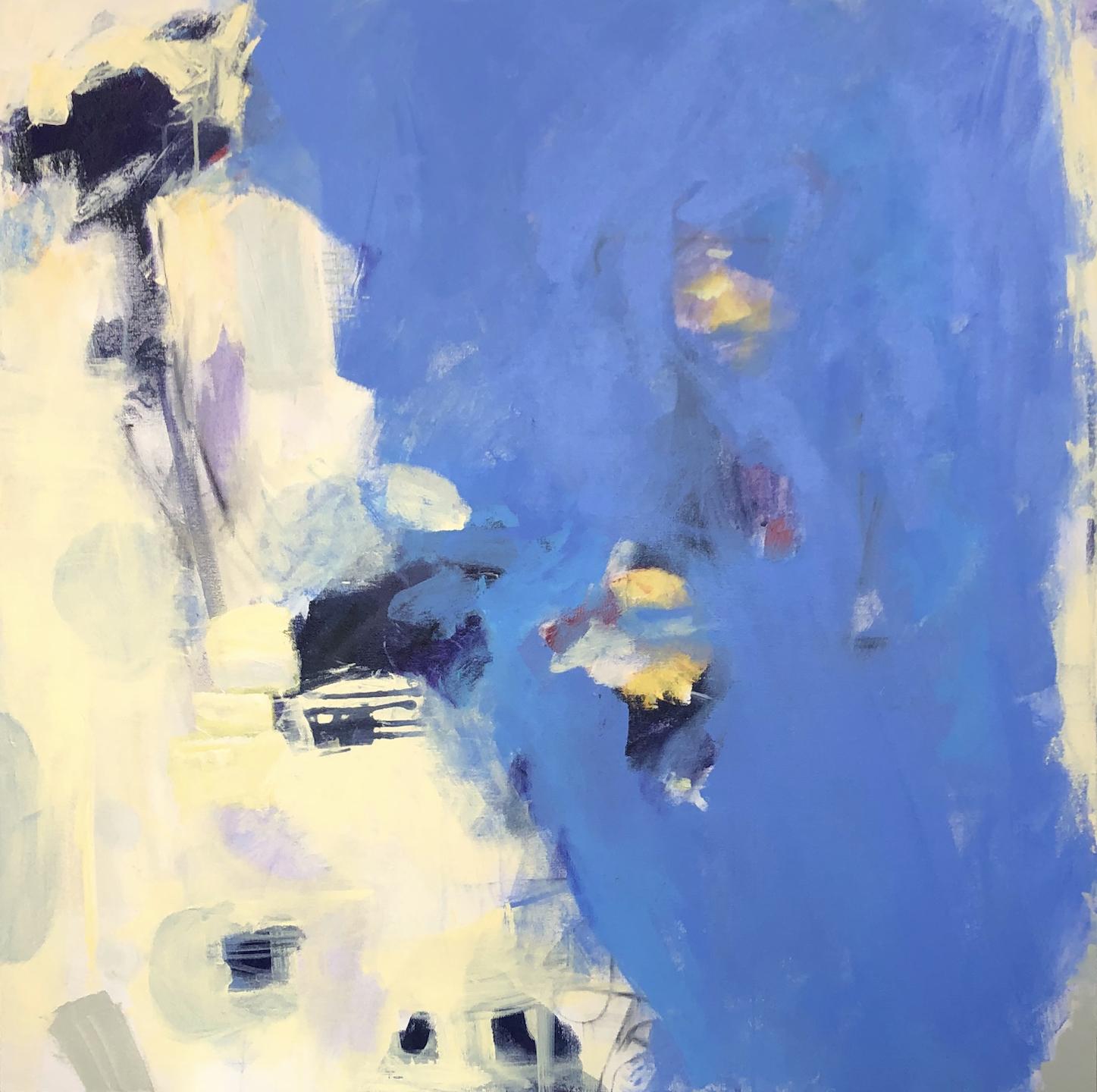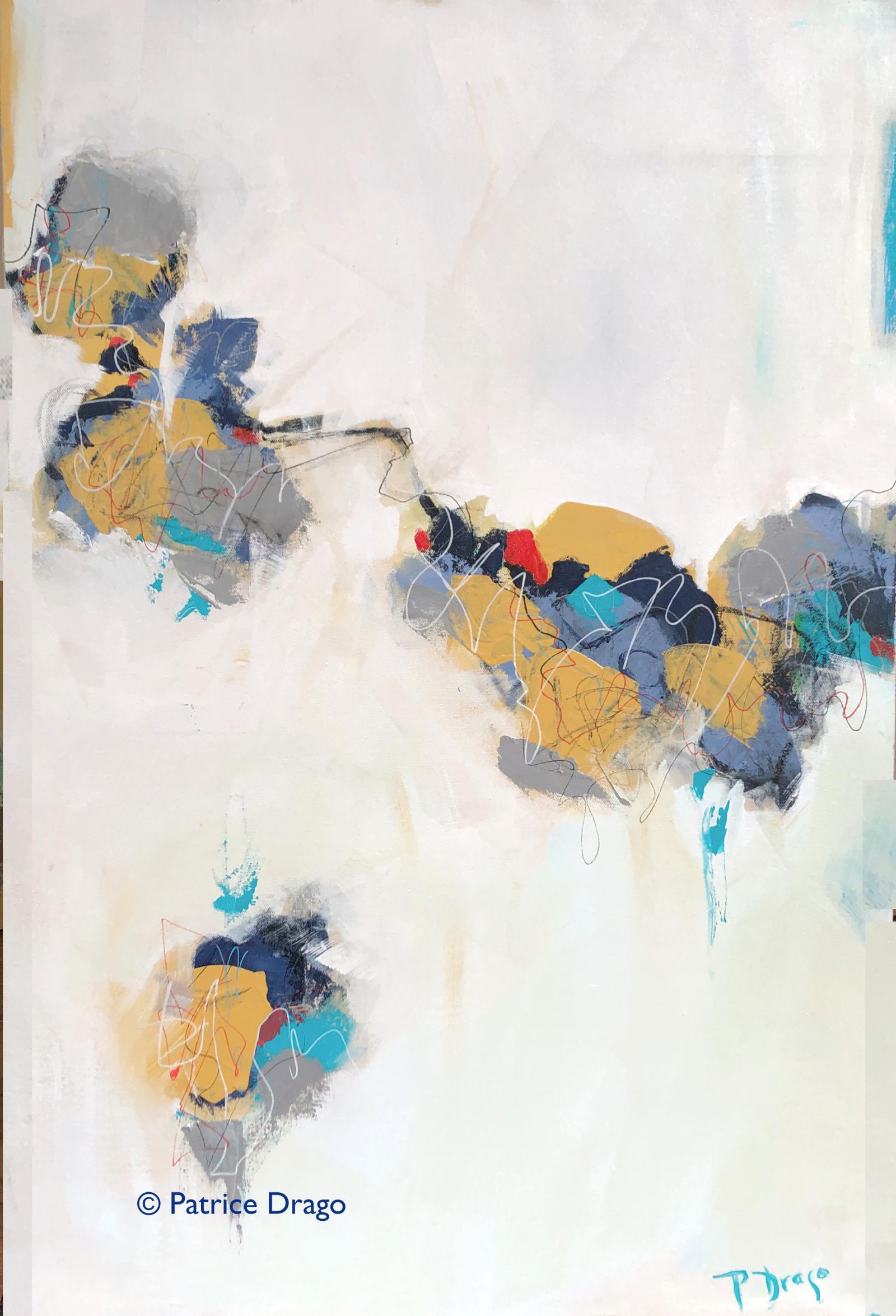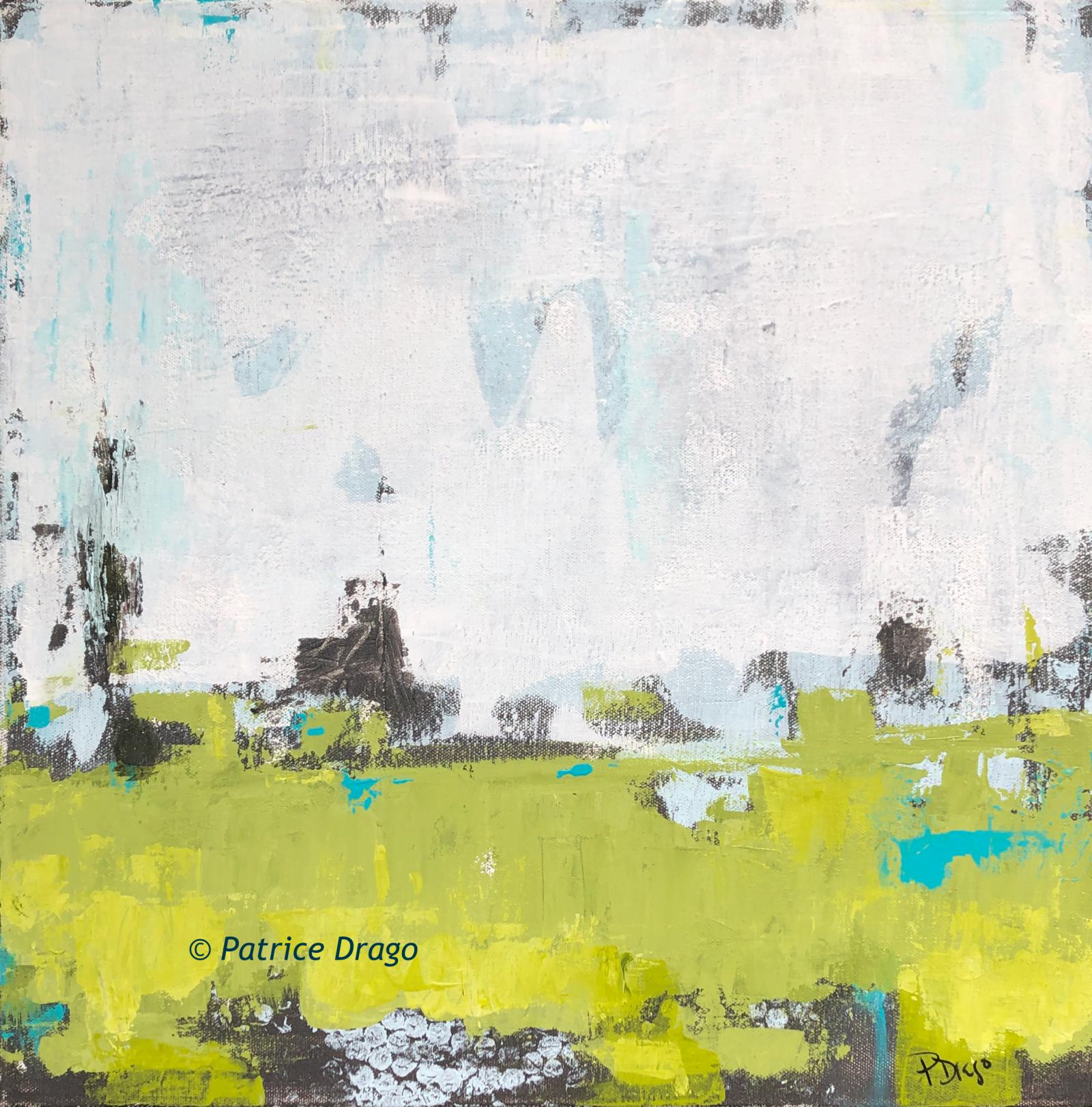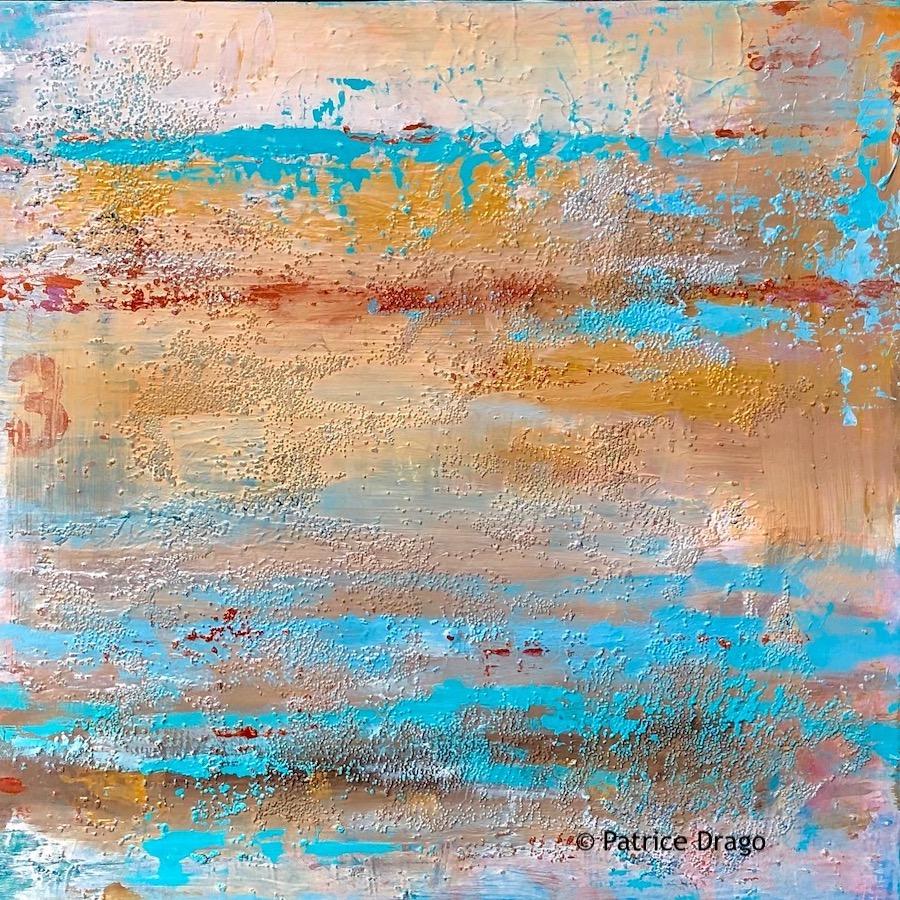 Booking
Contact patrice at art@patricedrago.com for inquiries regarding commissions, live painting, and art talks, and to book appointments for viewing available work.
Potentially able to travel to any location in Maryland, depending upon circumstance. Contact to discuss.